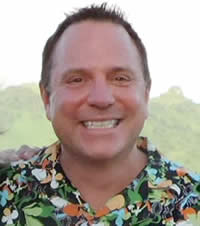 Name: Michael Shapiro
Organization: Air Tahiti Nui
Quick Bio: A NY song and dance man turned Cruise Director for 17 years at Paul Gauguin Cruises, Michael now takes on the world of flight with Air Tahiti Nui. As the new Director of Incentives and Cruise Sales, Michael takes on the role of former SITE Member David Nordquist who passed away in March 2015.
What is your favorite part of being a new SITE member? The opportunity to meet new people in the travel industry who have a passion for what they do.
What are you hoping to gain from being a SITE member? New friendships and the continuation of being a part of the Incentive Travel world.
Why did you join SITE? To stay connected, to learn more and be a stronger part of the Incentive community.